There are simple and common sense criteria for choosing your SEO agency among the many web agencies or SEO providers that offer to reference your website.
The goal is to find the agency that best suits your business profile and that is able to meet your specific needs, establish an SEO strategy and produce results.
Here are some questions to ask yourself when making this choice:
Which budget to choose?
There is no agency that offers the same price on this type of services because everything depends on the field of intervention of the agency (from the simple optimization of technical tags of the site to the creation of textual content, work on the mesh of the pages and the obtaining of backlinks), your market, the competition and your objectives. The difficulty in making one's choice is that one finds a multitude of tariffs often ranging from 1 to 20 and for which it is difficult to compare because the  remains often opaque
Where to start ?
If you are looking for SEO SEO services is that your site is not visible on the Internet, so from there you will have to understand yourself what is wrong in order to define the scope of your intervention. provider. Do not worry, you do not need to study SEO in detail to understand everything, just inform yourself about the analysis services usually offered by agencies to better understand the heart of the problem. 
To begin, you need to establish a technical audit of your site to see at first if it is well optimized compared to Google's SEO standards and if it does not require a total or partial overhaul before starting this work, this is the first essential step. From there it will be possible to offer adapted services to boost the visibility of your site and prepare a quote.
What is my need?
Each company does not have the same need in terms of objectives and visibility, a merchant site specialized in clothing will not have the same need as an accounting firm wishing to be visible only in its region. For example, the merchant site will be more likely to want to target more competitive keywords related to its products for sale (eg  "slim black man"  or  "women's parka" ) while an accounting firm will choose key terms related to its business in his city / region (eg  "accounting firm Paris" ). This is why the choice of keywords is crucial .
What are my goals?
After defining your need, you have to see in the long term what you want to achieve. 
Do you want to appear at the same level as your main competitors on the first pages? In the space of 6 months? 
Do you want to be in the top position when looking for a particular keyword on Google? 
If you know exactly what you want, it will be easier to help you achieve your desired goals.
Quick results guaranteed?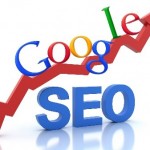 You should know that a reputable agency will never think that in the space of 1 or 2 months everything will work flawlessly. The SEO SEO job is long and sometimes difficult.
It's not about a short-term job that you will be visible everywhere naturally, if you want to be visible immediately it is better to opt for  the AES method  in this case.